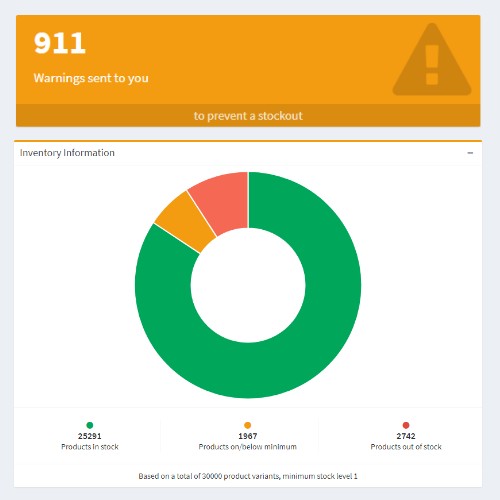 Get e-mail about low inventory
Use the online dashboard to set e-mail alarms for a minimal stock level. When the stock level drops below the level, you will receive an e-mail notification. When the stock reaches zero, you will also be notified. This way you will never miss an out-of-stock situation.
Keep selling products that went out of stock
When the stock is zero, you can activate a button and popup on the product page. Visitors can subscribe to an e-mail notification and get updates when the product is in stock again. This generates extra revenue.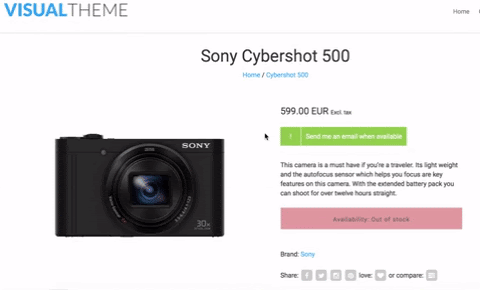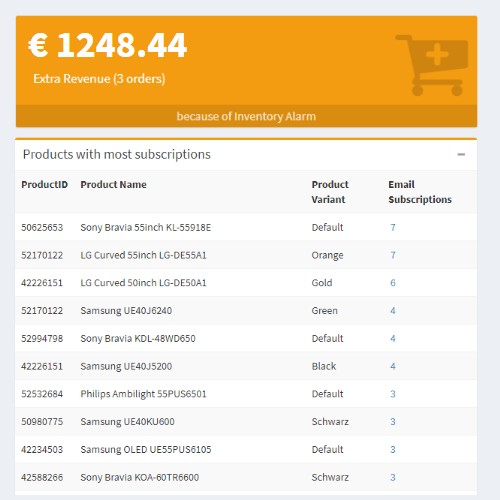 Better purchase decisions
You'll get valuable stock insights on the main page of the dashboard. You can see which out-of-stock products are the most popular and how much of your inventory is low on stock.
Customize layout and settings
Inventory alarm is flexible. Set and disable e-mail triggers, change the design and copywriting of the button and email templates and use the various template fields. Import existing email addresses via Excel: the perfect alternative to the discontinued Shappz MyStockNotifier. You can always ask us for assistence on support@inventoryalarm.com.